The Anova Half-Shot Improvement Rule
Each time you can exchange a shot that misses the green to 10 yards for a shot that ends up on the green to 10 yards, you save half a stroke in performance.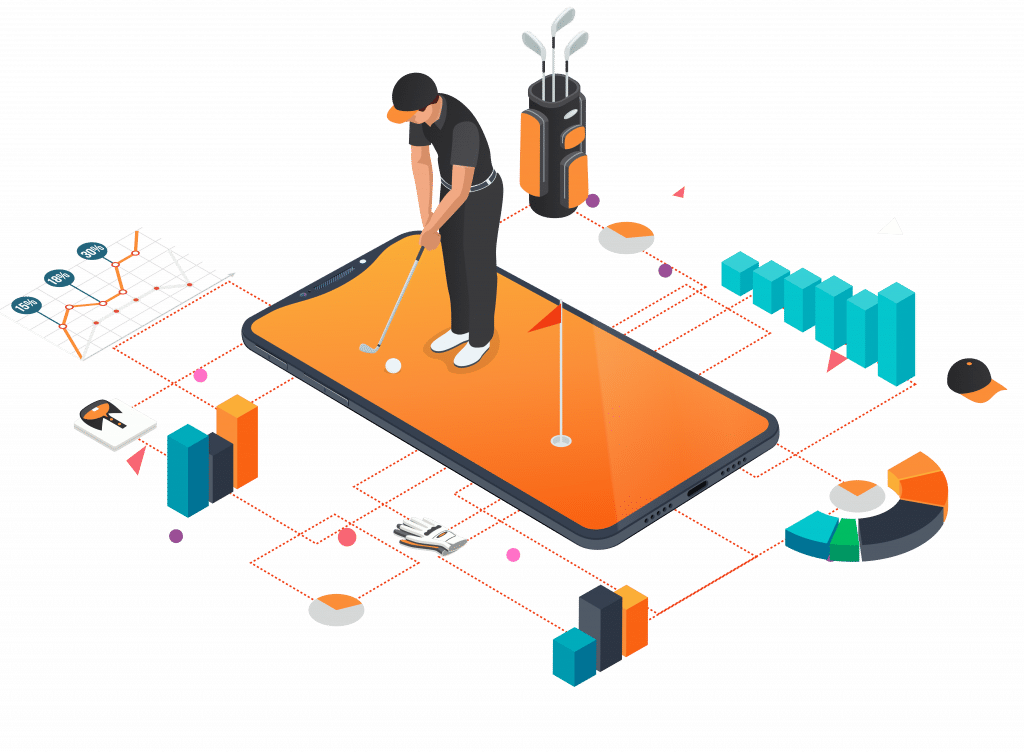 Anova clearly tells us where our players are doing well and where they can improve, it's great to get instant feedback with Tour type strokes gained data right after a round.
See your expected scores from each distance and lie
Anova helps you calculate your expected scores from each distance and lie, so that you always know what the 'cost' is of missing a fairway or green. Knowing your expected scores help you understand when to be aggressive, and when to hit a more defensive shot.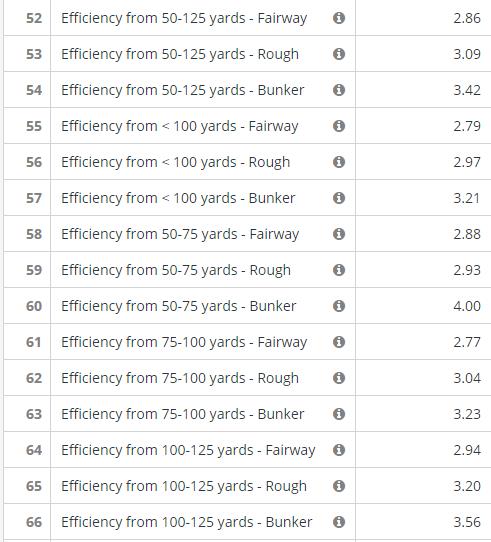 Maximize results in places with a low expected score
A player with a really sharp short game can get the ball up & down about half of the time (an expected score of 2.5), but typically almost always two-putts from 30 feet (an expected score of 2.0). Most players have around 14 approach shots per round from 125-225 yards, so just having two of those 14 shots end up in a better position can potentially lead to a full shot performance improvement! 
96% of college coaches using Anova.Golf say that we had a positive impact on their team's performance.
84% of our college coaches are 'extremely satisfied' with our customer service. 
ANOVA.GOLF has been used on many of the world's biggest tours, including:
start using a data-driven approach today.
Subscribe to our Newsletter
We regularly write blogs and newsletters about golf statistics and how to get better faster. Sign up today to say in the loop.