Supercharge your team's performance by using data.
Anova is powering high-performing college teams, instructors, professionals and elite amateurs worldwide.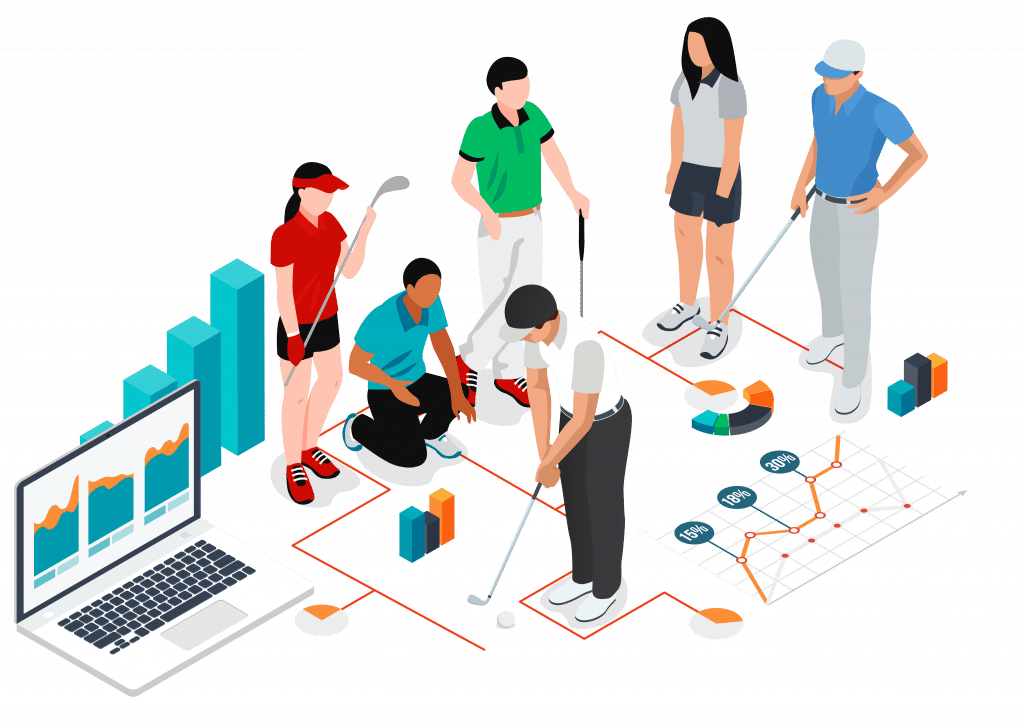 "We set the 54-hole school record by 3 strokes today! Anova is really helping! I basically changed what we do in practice. It's been about a month since we started using Anova when the season began and two weeks since I had enough data to structure practices. I can't wait to see us go even lower!"
Anova.Golf helps your team
Answer amazingly specific performance questions.
In order to answer bigger questions such as "Who should play in the next tournament?" and "What do my players need to work on the most?", we need to break those questions down into smaller, super-specific questions.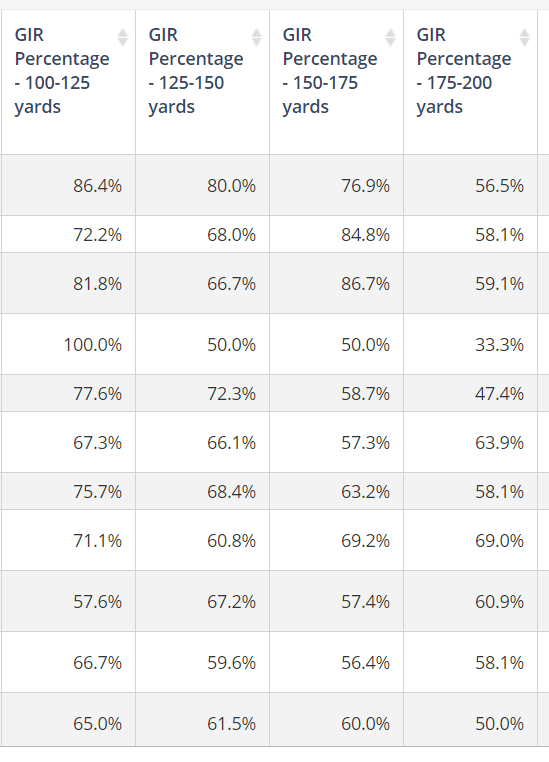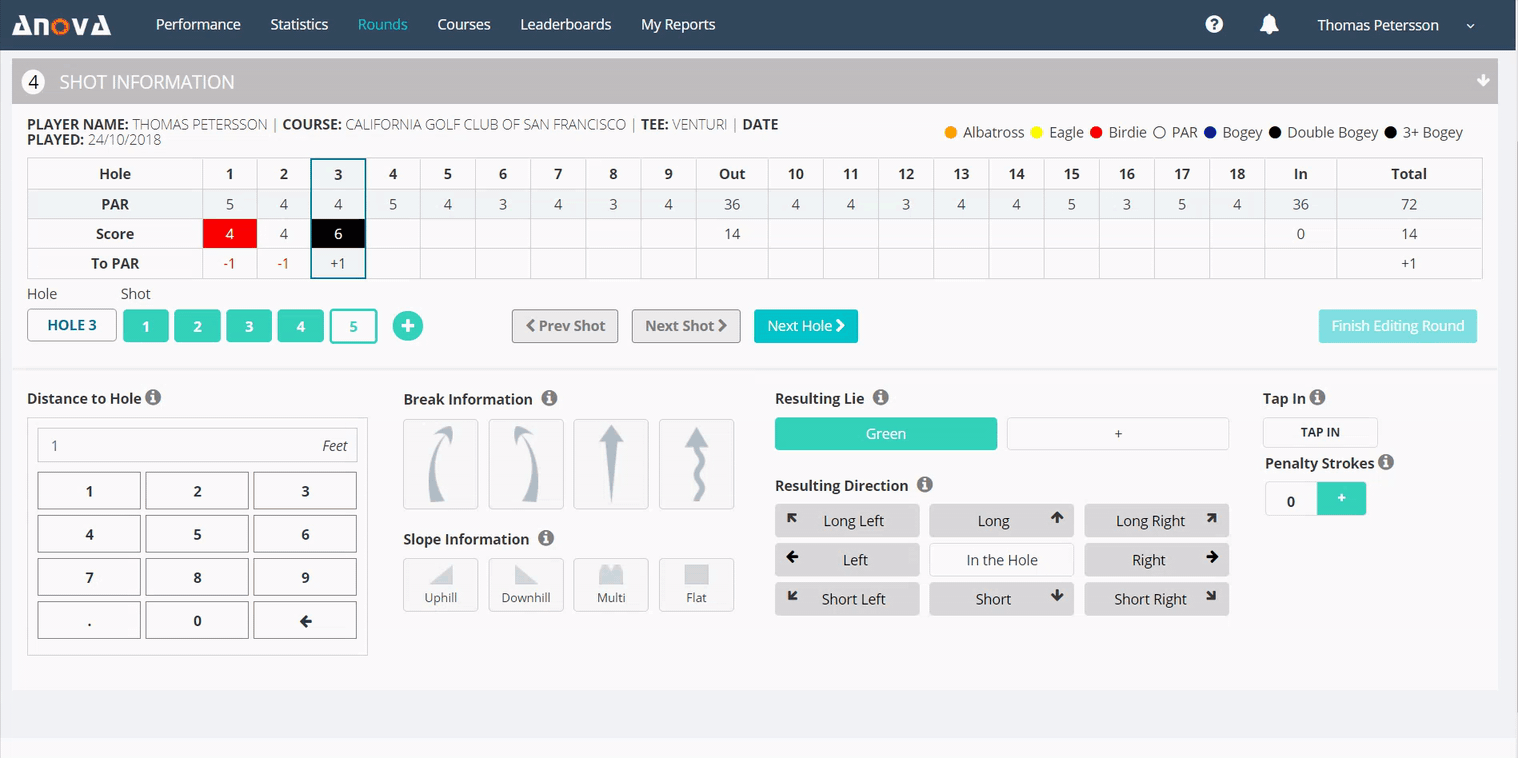 Super fast Round Entry for your players
Nobody likes entering their round information manually. Therefore, we have gone to great lengths to make the round input as easy and fast as possible. The two mandatory fields are 'distance to hole' and 'resulting lie', and a round takes 4 minutes to enter. When also using optional fields for 'resulting direction' and 'break/slope', a round takes 7 minutes to enter.
96% of college coaches using Anova.Golf say that we had a positive impact on their team's performance.
84% of our college coaches are 'extremely satisfied' with our customer service. 
See every shot your player hits in practice and competition.
It's impossible to see every player's every shot live. We help you bridge this gap by generating comprehensive lists of each shot your player hits during their rounds and groups them according to shot category: Off the Tee, Approach the Green, Around the Green and Putting. It's the next best thing to you being there and watching the shots live.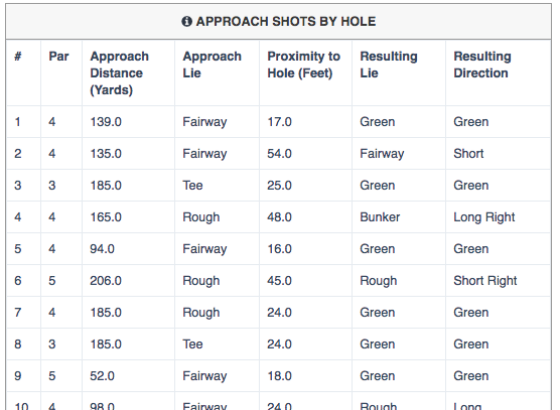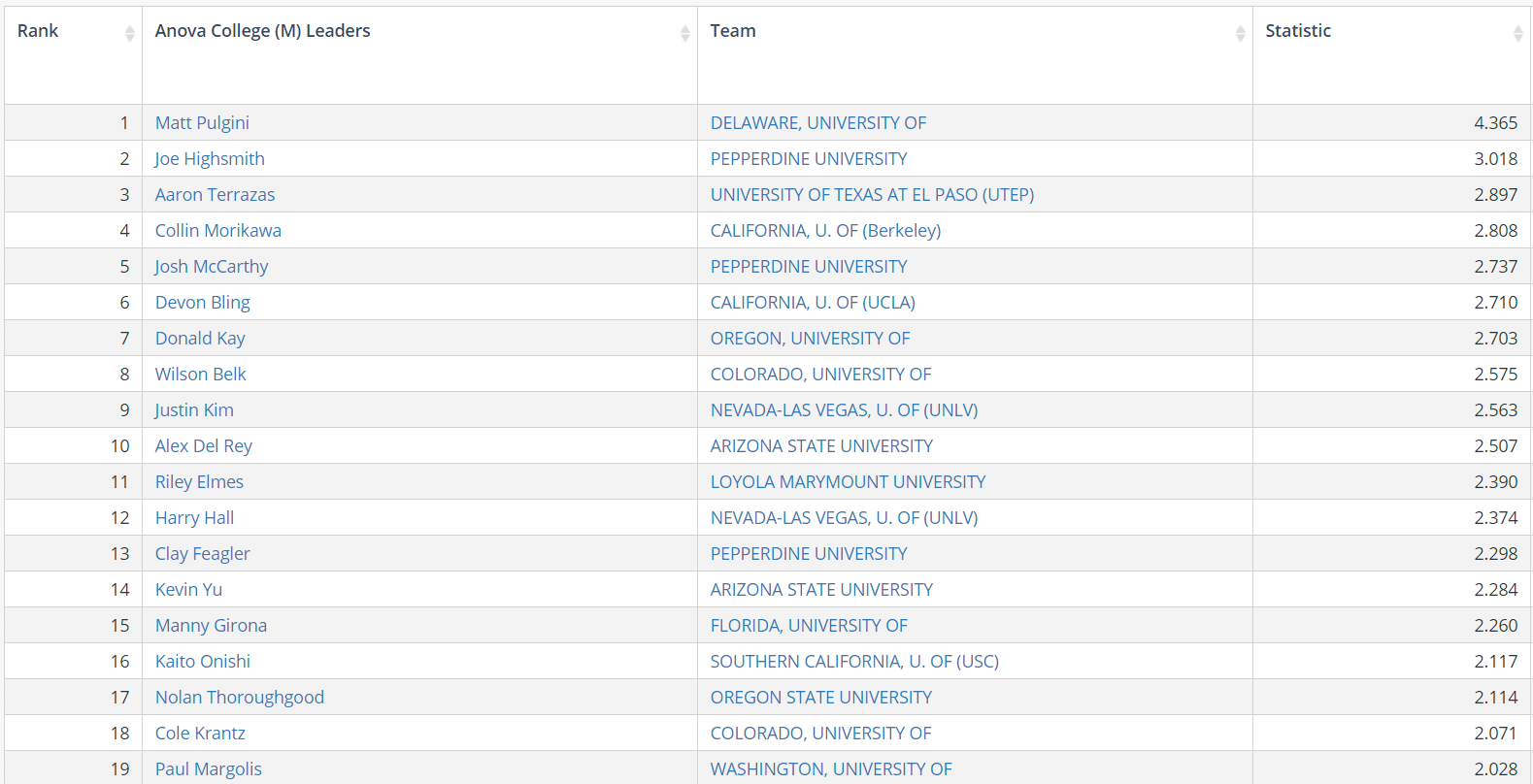 College Strokes Gained for men and women, and also against their own teammates
We really like the Strokes Gained methodology because it captures the nuances in golf that are otherwise often failed to be measured. However, comparing to a male tour player is in most cases not the most relevant comparison to be made. 
Anova helps you put your players' performances into a relevant context by calculating separate Strokes Gained variables that directly compare them to their peers, and against their own teammates. 
THE RESULT:
A SUPERCHARGED IMPROVEMENT CYCLE, SCALED FOR TEAMS
Anova.Golf helps you measure your on-course performance, so that you can make better decisions about what to focus on and get better faster. Don't take our word for it. Sign up today and get a free 30-day trial.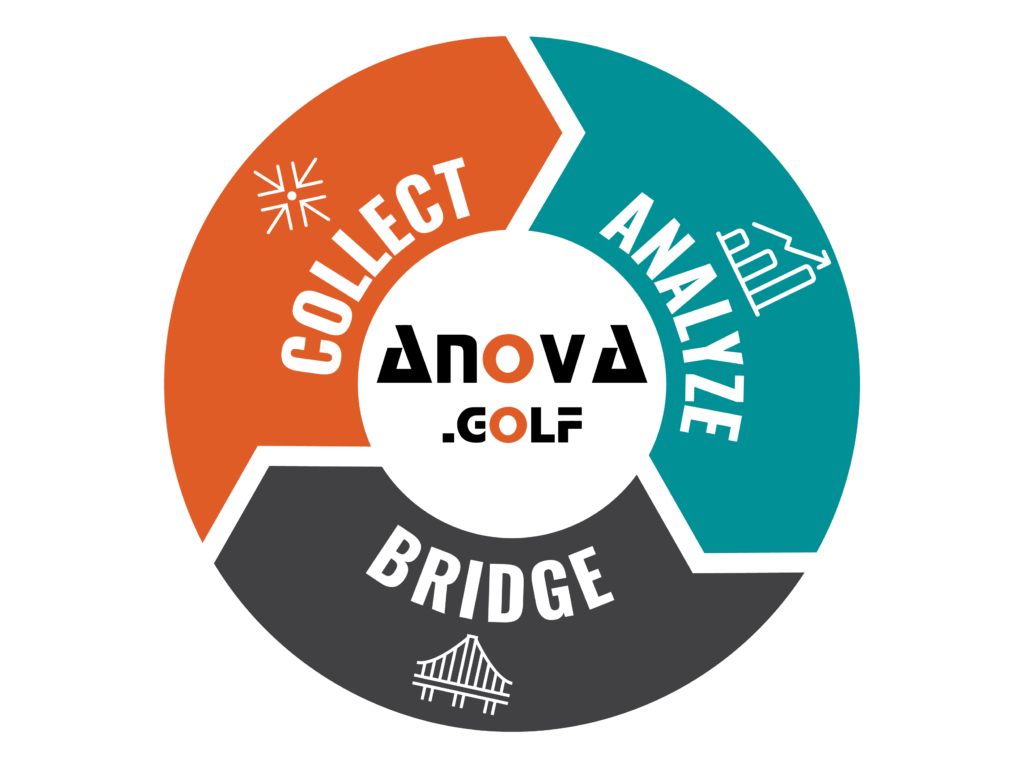 Fast Round Entry
Get the maximum amount of output despite only entering a minimum amount of shot information. Round entry takes as fast as 3 minutes with our iPhone app

Strokes Gained, Personal Strokes Gained, College Strokes Gained
Analyze your game with our powerful Strokes Gained analysis. It will tell you exactly in what category you are gaining or losing strokes in comparison to an average tour player, vital information you need in order to improve.

Personal Strokes Gained
Our innovative Personal Strokes Gained analysis gives you an immediate answer by comparing your recent rounds to that of your normal performance. What have I been doing better or worse recently? The PSG analysis gives you quick answers.

iPhone Apps for both Players and Coaches
Access your Anova.Golf account on the go with our iPhone app! When using the app to add their rounds, our players report that they add their rounds 25% faster.

Intuitive Dashboard
If you're looking to get a quick overview of your stats, our dashboard is the way to go. Although we measure over 500 variables, here you can grab a quick look at some of the most important key performance indicators.

Easy to use interface
Our data are organized according to shot type and categories, but you are also able to see them all at once.
I think the Strokes Gained analysis and the rest of the stats Anova provides are awesome. My coach and I use them to better pinpoint the practice areas I should focus on to reach my goals faster.
I've used Anova all year on the Symetra Tour. I really like that I can go back and view my round in order, on a shot-by-shot basis. This way, I can think of my round in an objective way and can make my practice way more efficient.
I'm loving how comprehensive Anova is. First of all, the round entry is super easy, then you have hundreds of incredibly interesting pieces of information at your disposal about your own game. It is amazing!
I've been stuck at a 4 index for a number of years trying to figure out how to improve my golf game. I've taken lessons and studied new techniques but found there was simply a lot of "noise" and opinions without any clear path for improvement. I have tried other stat programs and found that they were too clunky, hard to find the right information or didn't exist at all- waste of money and cumbersome to learn a new system. Then I had a friend recommend Anova and I decided to give it a go- world of difference!
In 2013, I hit a performance plateau that I couldn't break through, and I went on a quest to try to figure out why. Anova's Strokes Gained analysis told me that what I thought was my biggest strength (approach shots) really was my biggest weakness. Armed with that information, I've been able to make big changes to my practice routine and I'm already seeing big improvements in my game.
Join hundreds of other teams and sign up today!
National Teams
Contact us for more information
College Teams
Contact us for more information
High School Teams
Contact us for more information
ANOVA.GOLF has been used on many of the world's biggest tours, including:
Most frequently asked questions
Our Anova for Teams plan is covering all of the players and coaches on your official roster. 
Yes! We have a multi-team discount available if both the mens' and women's teams at a school both sign up for Anova. Contact us for more information.
Our team subscriptions are yearly, which means that your players are covered for the entire school year as well as over summer golf. We believe that the more rounds your players can add to their databases, the better more valuable it is for the team. 
We have a 30-day money back guarantee. If you, for any reason, aren't happy with our product, please contact us during this time period for a full refund. 
Yes! Our iPhone app can be downloaded from the Apple app store. An android version is under development. 
We would be super happy to schedule a free onboarding session to help you get started. Simply contact us to set up your onboarding session!
start using a data-driven approach today.