Add a round in two simple steps. No manual round entry required.
Let's face it. Even though Anova's round entry is most likely the fastest one in the business, enabling a player to enter a round on the web or in our app in less than 5 minutes, entering your golf information into an app isn't that much fun. It's basically a long, digital form which requires quite a bit of mental focus and/or detailed notes in order to work, and a lot of our players are already taking these notes on scorecards that they are then using to do the manual round entry.
That's why we are so excited to introduce our new Anova Scorecard, which can be used to enter rounds into your Anova account in 2 simple steps:
Fill out the Anova Scorecard.
Snap a picture of the scorecard.
And that's it! We extract all the information from the scorecard and upload it to your Anova account automatically, which completely eliminates the need for manual round entry.
Here is an example of a filled out scorecard: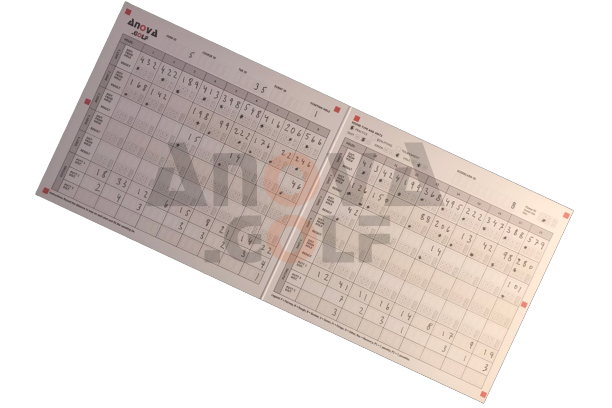 All that's required from this point is for the player (or coach) to take a picture of this scorecard to upload all of the shots to their Anova.Golf account.
For more information, check out this page: https://anova.golf/scorecard/. To sign up for a free trial, click here.