Use our scorecard to eliminate manual round entry.
Fill in the scorecard during or after your round. Then just snap a picture of it and upload to Anova. Our machine learning algorithm takes care of the rest!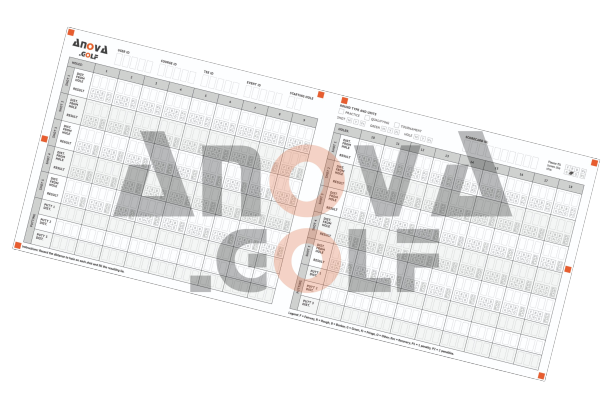 Add a round in just two simple steps with the Anova Scorecard
Step 1: Complete the Anova Scorecard
Filling out the Anova scorecard is easy and won't get in your way as you're trying to perform at the utmost of your ability on the course. We just require two data points per shot: the distance to the hole and your resulting lie.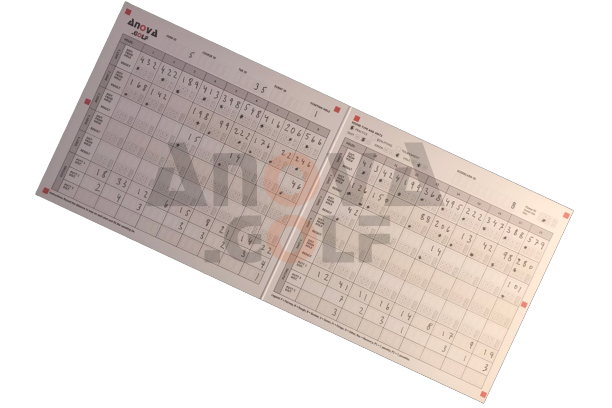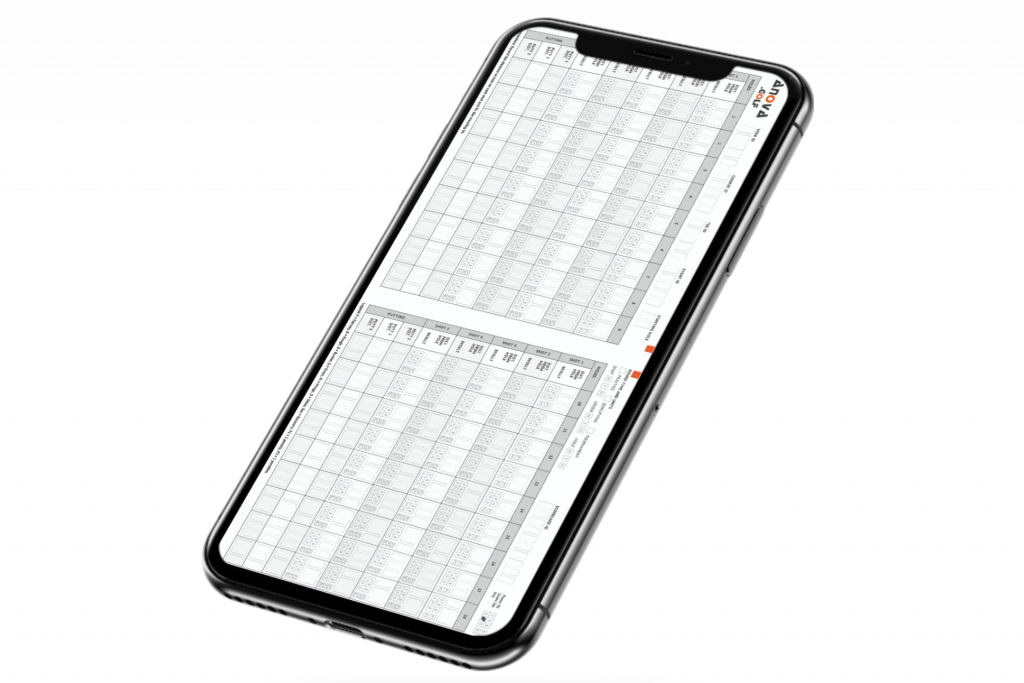 Step 2: Snap a picture of the scorecard.
Let's face it – entering round information isn't that much fun. Instead you can fill out the Anova scorecard during or after your round, and then just simply take a picture of it. Our machine learning algorithm will extract all the information on the scorecard and import it straight to your Anova account. 
The only performance app with automatic scorecard capture technology.
We want to make it as easy as possible for you to add your rounds to Anova. Try out our scorecard round entry system today!
Anova.Golf has everything you need and more.
Don't believe us? Book a demo with Anova and find out yourself, free of charge. It's time to start optimizing for on-course performance to take your game to the next level.
See why our customers love our features.
I use Anova with all of my students to help me get the information I need in order to be as effective a coach as possible. And whats great is that Anova shows that my students are improving at a faster rate!
I think the Strokes Gained analysis and the rest of the information Anova provides are amazing. My coach and I use them to better pinpoint the practice areas I should focus on to reach my goals faster.
I'm loving how comprehensive Anova is. First of all the round entry is super easy, then you have hundreds of incredibly interesting pieces of information at your disposal about your own game. It is amazing!
Pick a plan. Get better faster with Anova.Golf.
Join thousands of players, coaches, teams and academies worldwide using Anova.Golf. Sign up today and receive a free 30-minute set-up call.
Anova.Golf players have played tournaments on:
Start your 30-day free trial today
Subscribe to our Newsletter
We regularly write blogs and newsletters about golf statistics and how to get better faster. Sign up today to say in the loop.